I have to admit I was a little worried about finding budget accommodation in Taiwan.
It's easy to find affordable accommodation when you are traveling around Southeast Asia, but in many other parts of the world accommodation makes up the biggest chunk of your daily travel budget.
However, after doing the calculations for my Taiwan travel budget post, I was surprised to find out we actually spent more on food than on accommodation.
Budget accommodation in Taiwan
Disclosure: Some links in this post are affiliate links. If you make a purchase through one of these links, I may earn a small commission (at no extra cost to you!). I'm very grateful when you use my links to make a purchase:-).
Where to stay in Taiwan on a budget
During our trip around Taiwan, I searched Agoda and Booking meticulously to find the best possible options and my efforts definitely paid off.
The hotels in Taiwan that we stayed at were excellent value for money, you can read a short review of all our accommodations below.
Note: Prices for these hotels depend on the time of year and how far in advance you book. Therefore, the prices mentioned above are a rough indication of the price per night to help you compare the different options. Use 'click here' to see the latest prices on Agoda and Booking and book ahead to get the best deal.
* Unfortunately, the Airbnbs we stayed at in Kaohsiung and Taipei are no longer available due to Covid-19. I've done my utmost to find a suitable alternative (see table).
Where to stay in Kaohsiung: 85 Good Time Hotel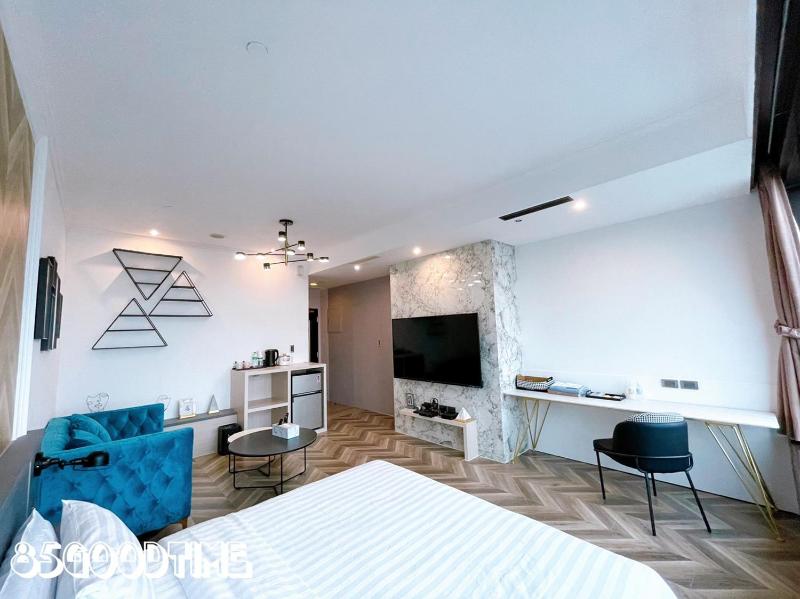 85 Good Time Hotel (85時光-高雄85大樓) is situated in the famous 85 Sky Tower and it's the perfect place to base yourself for your Kaohsiung trip.
The location is excellent, 7-11 and Family Mart are around the corner and there are many good local restaurants nearby.
The property is also within easy walking distance of the MRT (Sanduo Shopping District Station) and close to Liuhe Tourist Night Market, the National Science and Technology Museum, and the Pier-2 Art Centre.
The rooms have air conditioning, very comfortable beds, and a private bathroom. Room facilities include a tea kettle, flat-screen TV, and free WiFi.
The friendly staff and kind owner will make you feel welcome and at home. But what really sets this place apart are the splendid views over Kaohsiung, by day and by night.
The large windows overlook the Kaohsiung Harbour and I highly recommend just sitting down for a while and admiring the panoramic views over the ocean.
Altogether, the 85 Good Time Hotel is a lovely place to stay in Kaohsiung.
Read more about our 3 days in Kaohsiung!
Where to stay in Kenting: Kenting Light Blue Bed & Breakfast
Our time at Kenting Light Blue Bed and Breakfast was awesome and I highly recommend staying here!
It's very central: 50 meters to a Kenting express bus stop, 50 meters to a 7-11 and Family Mart, and 50m to an electric scooter rental company.
We had a very large room with super comfortable beds (tiny downside: we had 2 single beds instead of a double).
The shared bathroom was very clean and towels were included. On the 1st floor, there is a hot & cold water dispenser.
What really made our stay was David, the awesome guy who runs the B&B. He helped us out with all our questions and even came to our rescue when our electric scooter died on a hill that was too steep.
Mind you, we were 20km away from the B&B in an area where nobody spoke any English, I'm not sure what we would have done without his help.
Read more about our 3 days in Kenting National Park!
Where to stay in Tainan: Tie Dao Hotel
Tie Dao Hotel was excellent value for money, because of a promotion we only paid €17 per night for a small, but newly renovated, room!
Note: we first got room 1319 on the 13th floor (which was being renovated at the time of our visit).

However, I asked for a different room because the room smelled strongly of cigarette smoke. We got a renovated room on the 2nd floor (219) instead.

While this room was a lot smaller, at least is was very clean and had no bad smells.
The location of the hotel is great, across the train station, and next to a T-bike station (Tainan's public bike rental).
Spotless room with a comfortable bed. Modern bathroom (great shower), towels, and toiletries provided. Hot and cold water dispensers in the hallway.
WiFi wasn't great, but overall it was much more than we expected for the price we paid.
Read more about our 3 days in Tainan!
Where to stay in Taichung: Modern Inn
The Modern Inn is a nice and affordable place to stay. Rooms are beautifully designed and have a private bathroom and comfortable beds.
The staff is very accommodating and the train station is only a 10-minute walk. There is coffee, tea, and cookies available on the 9th floor.
Guests score this property an 8.9 (on Agoda) and 8.7 (on Booking) so you know they're doing things right.
Read more about visiting Taichung!
Where to stay at the Sun Moon Lake: Itathao Motel
Itathao Motel is a nice and affordable place to stay at the beautiful Sun Moon Lake, especially compared to most other hotels in this area.
Despite the language barrier, the check-in process is easy. The kind lady behind the reception used an app, and Google Translate to explain all the important things about the hotel.
A tasty Chinese breakfast is included and served between 7.30-8.30. Our room was very big with 2 double beds and a beautiful mountain view.
I do think we got upgraded because we stayed there during the week, the hotel was completely empty except for us.
We had a bathroom with a bath, the shower was a bit low (for me it was fine but my tall husband had to stoop). There were lots of toiletries and towels provided.
The location is really good, it's only a 100-meter walk to the round-the-lake bus stop.
Where to stay in Taipei: Comma Boutique Hotel
Comma Boutique Hotel is a lovely place to stay in Taipei that won't break the bank.
Rooms are spacious and clean, with a modern ensuite bathroom. There are plenty of (USB) sockets to charge your electronic devices, a large TV, and a comfortable bed.
Rooms on higher floors offer a nice view over Taipei and some rooms have a balcony or indoor seating area.
There's a shared lounge where you can relax and, very conveniently, a laundry machine plus a dryer to wash your clothes.
The staff is friendly and happy to help out with any questions. The hotel is close to the MRT Ximen Station and there are many (local) restaurants nearby.
Where to stay in Hualien: Honey B Trip B&B
The Honey B Trip B&B was our favorite accommodation in Taiwan because of the cute Bee theme!
Our room was very big with a super comfortable bed. We even had a sofa and a small desk. The bathroom was modern with an excellent shower.
The hotel also has a really cool family room with a castle, I can imagine it must be a dream come true for little children to sleep there. I don't have a picture of this room but you can see it on Agoda.
On the 2nd floor, there is a hot and cold water dispenser, plus any additional items you might need during your stay (towels, toiletries, water bottles, maps of the area, bus schedules, etc). WiFi was very fast.
The hostess was amazing and helped us locate the best baozi and Hualiens famous onion egg pancake (see pictures above). She also helped us rent a scooter so we could explore the beautiful Taroko Gorge.
Where to find these budget hotels in Taiwan?
In the map below you find the location of our accommodations. As you can see we almost made a full circle around Taiwan.
Click here for the interactive map.
We also planned to go to Taitung (in the Southeast) but unfortunately, the typhoon season had started and it was raining a lot on the East coast.
We choose to go back to Taipei and had mostly sunny days, so that was probably a smart decision. Ah well, we can always come back to explore more of Taiwan…
Plan your Taiwan trip like a pro with these tools:
💳 Pick up an EasyCard for cashless payments and to use public transport.
🚄 Book discounted tickets for Taiwan's high-speed rail.
📱 Stay connected with a Taiwan Wifi router.
📖 Plan your journey with the Taiwan Lonely Planet.
🛏️ Find your dream accommodation on Booking.com or Agoda.
😎 Book the best tours via Klook or Get Your Guide.
🗺️ Travel safely and get reliable travel insurance from Safety Wing.
Cheap hotels in Taiwan: in conclusion
I hope this post with affordable hotels in Taiwan will help you plan your Taiwan trip. Let me know if you have any questions!
Check out my Taiwan trip itinerary and my Taiwan page for more Taiwan travel inspiration!
This post was updated in November 2022.